The Hoover Fire Department operationally serves the public in many fashions ranging from traditional fire suppression and emergency medical services to special operations. Being prepared for any emergency or assistance the public may require of us is so important to the Hoover Fire Department's core values; we are always in a state of "Operational Readiness". Our goal is to provide the highest level of emergency services with well trained personnel and specialized equipment.
The Operations section of the department is also responsible for facility maintenance and construction projects. Several of our fire stations were modernized in 2015 to ensure our facilities are well maintained, repaired on time and kept in a professional environment for personnel and the public. Our fire stations are always open for station tours, free blood pressure screenings and car seat installations. In the area of new construction, we are proud to open our Fire Station # 10 that serves the Ross Bridge community. This fire station addition allows for immediate response to our citizens who reside, work and play in the Ross Bridge neighborhood. Another new construction project that will go into 2016 is the addition of a live burn training facility at our Drills & Training station # 6 located off of Highway 150. This addition to our training facility will allow our department to conduct firefighter training in a realistic setting which will enhance our ability to be the most highly trained and experienced firefighters for the citizens of Hoover.
Automatic and Mutual Aid Response
Our department enjoys an excellent working relationship with our neighboring cities and fire districts through inter agency training, networking and automatic aid response. This automatic aid response is reciprocal in nature and is intended to decrease critical lifesaving response times by automatically dispatching the nearest available fire/rescue unit along with our normal response units. This assistance places equipment and personnel at an emergency incident quicker which no doubt saves lives and property.
Hazardous Materials Response Team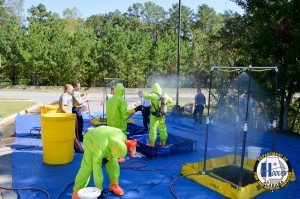 Our department has a Hazardous Materials Response Team which operates out of our fire station 2 and responds to incidents involving leaks and spills of dangerous chemicals. Our response team also responds with the Hoover Police Department on any package deemed suspicious in nature. The HazMat Team members are extensively trained and equipped to respond to the threat and or deployment of nuclear, chemical and biological weapons of mass destruction (WMD). The team is equipped with the latest technology in chemical detection instruments not only for routine emergencies but also for the most complex chemical, radiological and biological agents. Our team members participated in several regional hazardous materials drills and classes throughout the year in order to maintain and sharpen their specialized skills.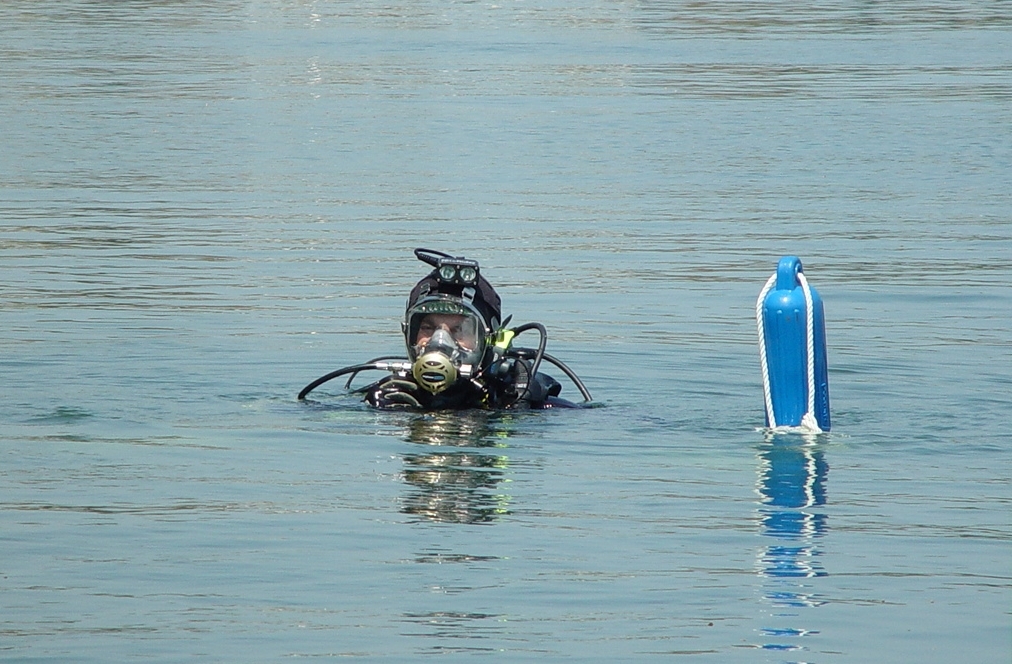 The City of Hoover Dive Team is comprised of highly trained personnel from the Hoover Fire and Police Departments. This inter departmental public safety team operates on the mantra of "Two Resources, One Team". The Dive Team is highly trained and utilizes specialized equipment to respond to water rescues and recoveries. Our Dive Team has responded to many water incidents in the City of Hoover as well as assisting outside communities with water rescues and body recoveries.
Heavy Technical Rescue Team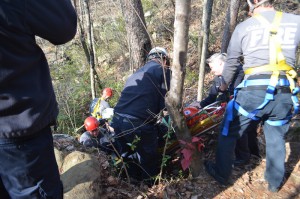 The Fire Department operates a Heavy Technical Rescue Team which operates out of Fire Station # 4 and is specially equipped to deal with rescue situations such as vehicle accident entrapments, swift water rescue, confined space rescue, trench rescue and high angle rope rescue operations. These highly trained and dedicated individuals are capable of responding with specialized equipment to provide rescue and medical services to patients that are difficult to access due to their location.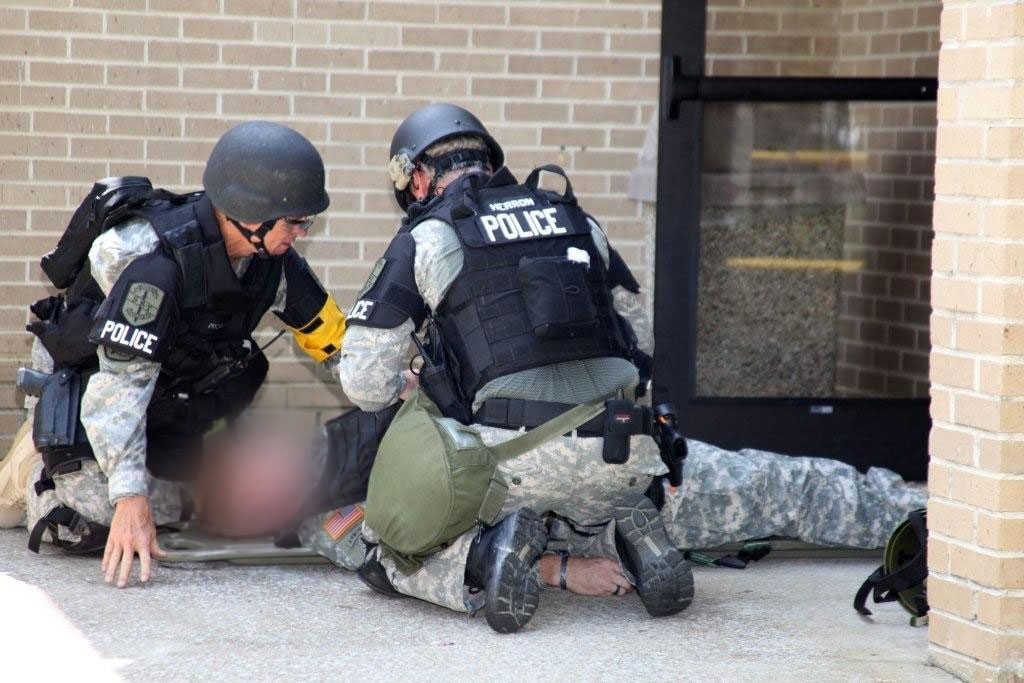 The Fire Department also has a Tactical Medical Team that is an integral part of the Hoover Police Departments Special Response Team (Dive Team, Explosive Ordinance Division and Special Weapons & Tactics). This requires our firefighter/paramedics assigned to the Tactical Medical Team undergo extensive training in combat casualty care.