American Heart Association CPR Certification Classes
The Hoover Fire Department is pleased to be able to offer CPR courses to our community and health care providers. These classes have proven time and again that they can and do save lives.
The Hoover Fire Department offers American Heart Association CPR Certification Classes for the general public during the 1st, 2nd, and 3rd Saturdays of each month. The classes are held at Hoover Fire Station 7 located at 100 Inverness Parkway, which is off of Valleydale Road near Highway 280.
In an effort to ensure that individuals attend who sign up for class seats, our department requires that your $15.00 registration fee is paid up front.
Please note that class size is limited and requires you to register for a class using our online system. If you show up and are not registered, you will be denied the course that day. Also, if you register for the wrong class (i.e. you enrolled in Heartsaver and needed Healthcare Provider), you will receive certification for the class you registered for only!
For more information, contact the CPR Coordinator at woodsb@ci.hoover.al.us, or by phone at (205)444-7683.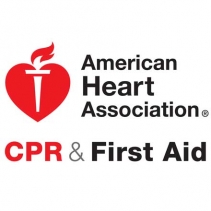 Please contact the CPR Coordinator at woodsb@ci.hoover.al.us, or by phone at (205)444-7683, if you have any questions or need help registering for CPR
Use arrows to select Month
---
Please contact the CPR Coordinator at woodsb@ci.hoover.al.us, or by phone at (205)444-7683, if you have any questions or need help registering for CPR
Use arrows to select Month
---