CITY OF HOOVER FIRE DEPARTMENT QUICK LINKS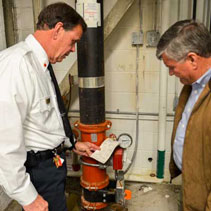 Fire Marshal's Office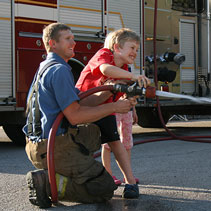 Employment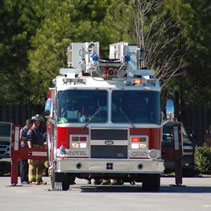 Firefighting Operations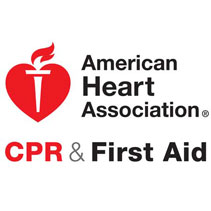 CPR Classes

John C.
Wingate
Fire Chief
A WORD FROM THE FIRE CHIEF
On behalf of the men and women of the Hoover Fire Department, I am proud to welcome you to our official website. We are constantly striving to maintain the highest level of services possible to the citizens of Hoover, as well as those who work in and visit our city.
Throughout our website you will find some of the latest activities involving our department and its' personnel. Our department and our profession are rapidly changing. The one thing that has not changed is the dedication and professionalism of each of our firefighters and paramedics to provide the very best customer service to the citizens of Hoover.
The City of Hoover Fire Department is fortunate to have the continued support of Mayor Frank Brocato, the Hoover City Council and the community to help provide the very best services for our citizens.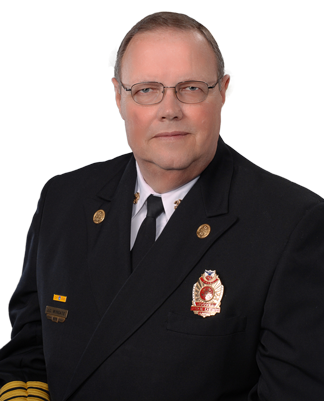 Story by Tom Krisher Photo by Getty Images Ford is recalling more than 570,000 vehicles in North America and Europe to fix separate problems that can cause engine fires and doors to fly open unexpectedly. The [...]
This recall involves Energizer® XBOX ONE 2X Smart Chargers used to charge XBOX ONE video game controllers. The chargers are black plastic and measure about 3.5 inches long, 5 inches wide and 11 inches tall. [...]
Spotting a stroke correctly is the first step toward saving lives. Spread the word to help more people recover from stroke. What is Stroke? Stroke is a disease that affects the arteries leading to and within the [...]
Photo by Jon Anderson The Hoover Area Chamber of Commerce honored the city's public safety workers of the year at the chamber's Feb. 16 luncheon. On the back row, from left, are Mayor Frank Brocato, [...]
Energizer,The IAFC and Hoover Fire Department remind everyone to… "Change Your Clock- Change Your Batteries" For the 29th consecutive year, Energizer® and the International Association of Fire Chiefs (IAFC) are partnering to educate the public [...]
Community service with pride and dedication